Impact
Empowering children with experiences, tools, and vital medical equipment
Our Promise
Our programs deliver a lifelong positive impact for millions of children around the world
Our global network of donors, sponsors, and supporters transformed the lives of children who are sick, disadvantaged, or living with a disability.
445,403 Children
empowered with independence, mobility, and social inclusion
123,301 Organizations
supported to provide educational, medical, and disability equipment and services for children
$120,567,000 Spent
to help children in 12 countries across North America, Europe, and the Asia-Pacific region
Featured story
Giving Diego the gift of independence
3-year-old Diego, a clever and outgoing young man, lives with Polyneuropathy Hereditary Axonal Motor – Dorsolumbal Neuromuscular Scoliosis. The Scoliosis is the result of a gene mutation that causes severe muscular weakness and atrophy. Diego resides with his mother and brother in the town of Jerico- Antioquia, Columbia and has experienced low access to educational opportunities and multiple barriers to health services.
Read More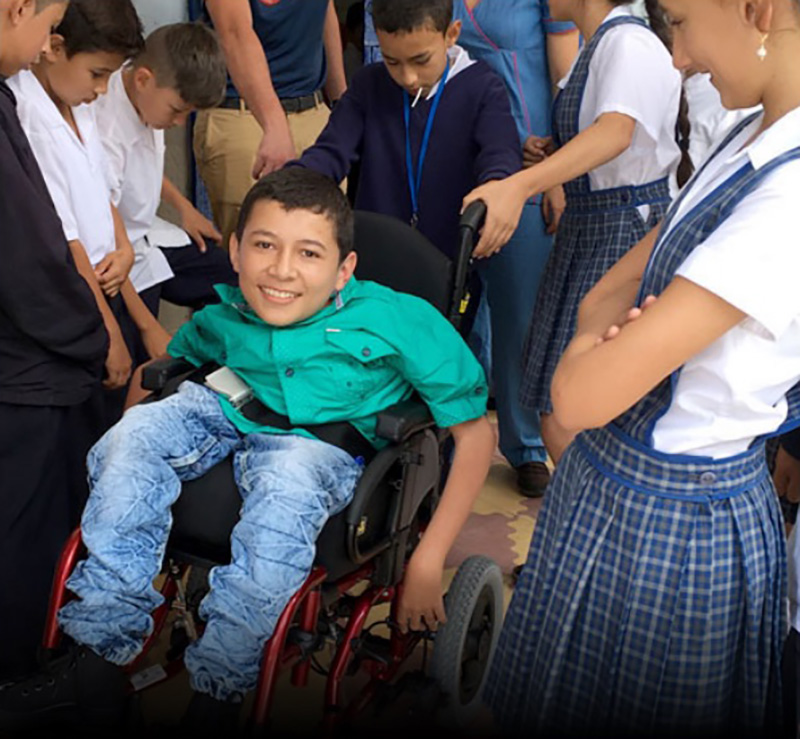 Why We Do it
When children are unable to reach their full potential, not only can it limit their future but their family and community carry the social and economic costs
An estimated* 93 million children aged 0 to 14 live with a moderate to severe disability worldwide.
Children with disabilities often have poorer health outcomes, lower education achievements, and higher levels of poverty
There's an extremely high* unmet need for vital children's assistive and medical devices, educational opportunities and social inclusion
* World Health Organization Findings
How we do it
Our programs transform children's lives by giving them a future without limits